ABOUT THE AUTHOR OF THIS WEBSITE:
       ERIC ROEHM, M.D., F.A.C.C.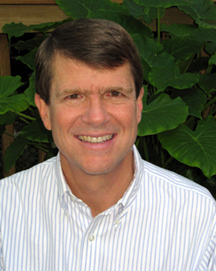 TRAINING:
Dr. Roehm is board certified in cardiology. He was born in 1953. He went to medical school at Baylor College of Medicine in Houston, Texas. He subsequently spent three years in an internal medicine residency in Albuquerque at the University of New Mexico. This was followed by a fellowship in cardiac rehabilitation through Harvard Medical School at Brigham and Women's Hospital, Massachusetts General Hospital, and Massachusetts Rehabilitation Hospital. He then completed a cardiology fellowship at the University of Texas at San Antonio.
PRIVATE PRACTICE:
Following the completion of his training, Dr. Roehm was in private practice as a cardiologist for over 20 years. While as a cardiologist in private practice, responsibilities included serving as the head of the Cardiopulmonary Department at Round Rock Hospital for 15 years. He cared for patients hospitalized both in Round Rock and Austin, Texas.
His medical practice consisted of seeing a variety of cardiovascular problems, including the care of patient's presenting to the hospital with a heart attack or cardiac arrest, and the performance of balloon angioplasty and the placement of stents in patients with disease of the arteries of the heart. Numerous patients who were referred by other physicians because of difficult to control high blood pressure were seen in his office as well.
SUBSEQUENT MEDICAL ACTIVITIES:
Dr. Roehm retired from the private practice of cardiology in 2007. He is currently involved in multiple nonprofit projects in the medical field. This includes a focus on the proper application of statistics in the medical literature, developing patient education materials, and working as a volunteer at a clinic for the medically indigent in Austin, Texas. He has continued to publish in the medical literature.
In this past year, Dr. Roehm developed a deep concern about proposals that will harm Medicare's financial solvency and lead to inadequate funding of the care of the more significantly ill Medicare patients. He views the Medicare program as an excellent system that should not be adversely changed by poorly thought out legislation or proposals. The "Medicare at Risk" web pages are an effort to bring to the attention of the public potential problems for current and future Medicare enrollees that many of these proposals entail.
DR. ROEHM'S MEDICAL ACTIVITIES INCLUDE:
1) He has been a strong and vigorous advocate of using adequate dosing of medication to obtain optimal antiplatelet effect in order to prevent heart attack and death in patients undergoing treatment of the arteries of the heart.
2) He was part of the input that led to a policy change in the official journal of the American College of Cardiology to improve the quality of the statistics of the articles published in that journal.
3) Created the website www.ImprovingMedicalStatistics.com which is dedicated to improving statistics in the medical literature.
4) Developed very low cost hypertension treatment protocols for the care of patients in Haiti in areas where laboratory monitoring is not available. www.HypertensionRxHaiti.com
FURTHER DETAILS REGARDING THESE ACTIVITIES: more
Financial Disclosure:
The author has nothing to disclose, including any financial relationships with pharmaceutical companies. There is no outside funding source for this web site.
The opinions voiced on this web site are those of the author.